Students of 'Design in Mechanical Manufacturing' design a barbecue in a project with schools in Finland and the Netherlands
Categories

News

Date

April 29, 2021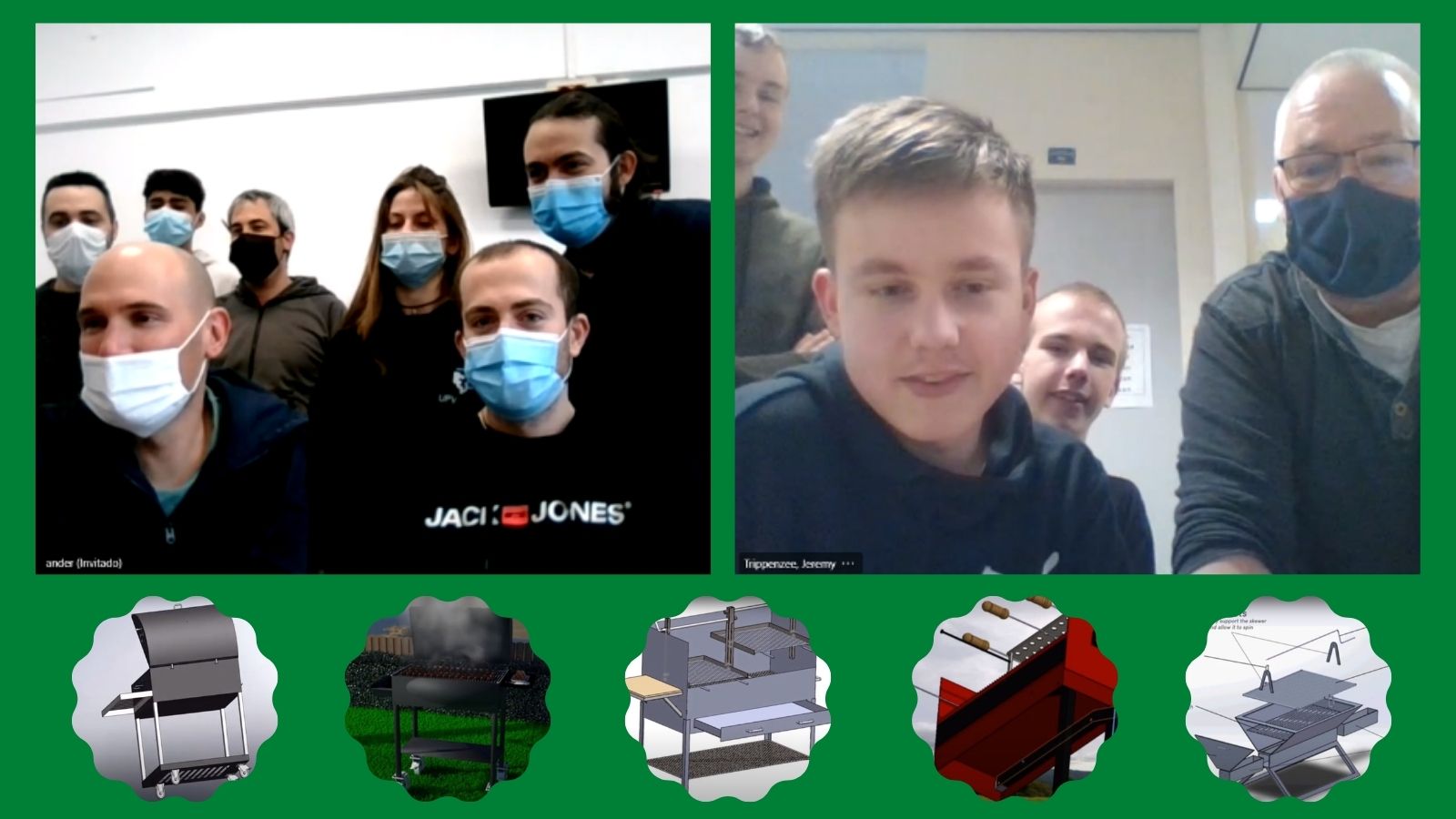 Last December Armeria Eskola was commissioned to design a barbecue for later production in the workshops of the Gradia School of Finland. To do this, they have contacted the students of Horizon College from the Netherlands to agree on technical details.
20 students of the 'Design in Mechanical Manufacturing' course from the Basque VET College started the challenge with the Solidworks program for graphic representations before the Easter holidays. Aware that the plans created by them were for use in other countries, the communication officers of each group have asked questions and doubts to the members of Horizon College. This way they have used and improved their foreign language skills.
For the preparation of the barbecue they have made five different graphic proposals and an advertising video, in which they explain the advantages of their 'design' and be chosen.
The next step will be to select the most suitable barbecue and produce it at the Gradia School in Finland. It is a shame not to be able to travel to share a large barbecue together. We look forward to doing so in the coming years!
Here you can see the videos