Roc Horizon –Armeria Eskola College connection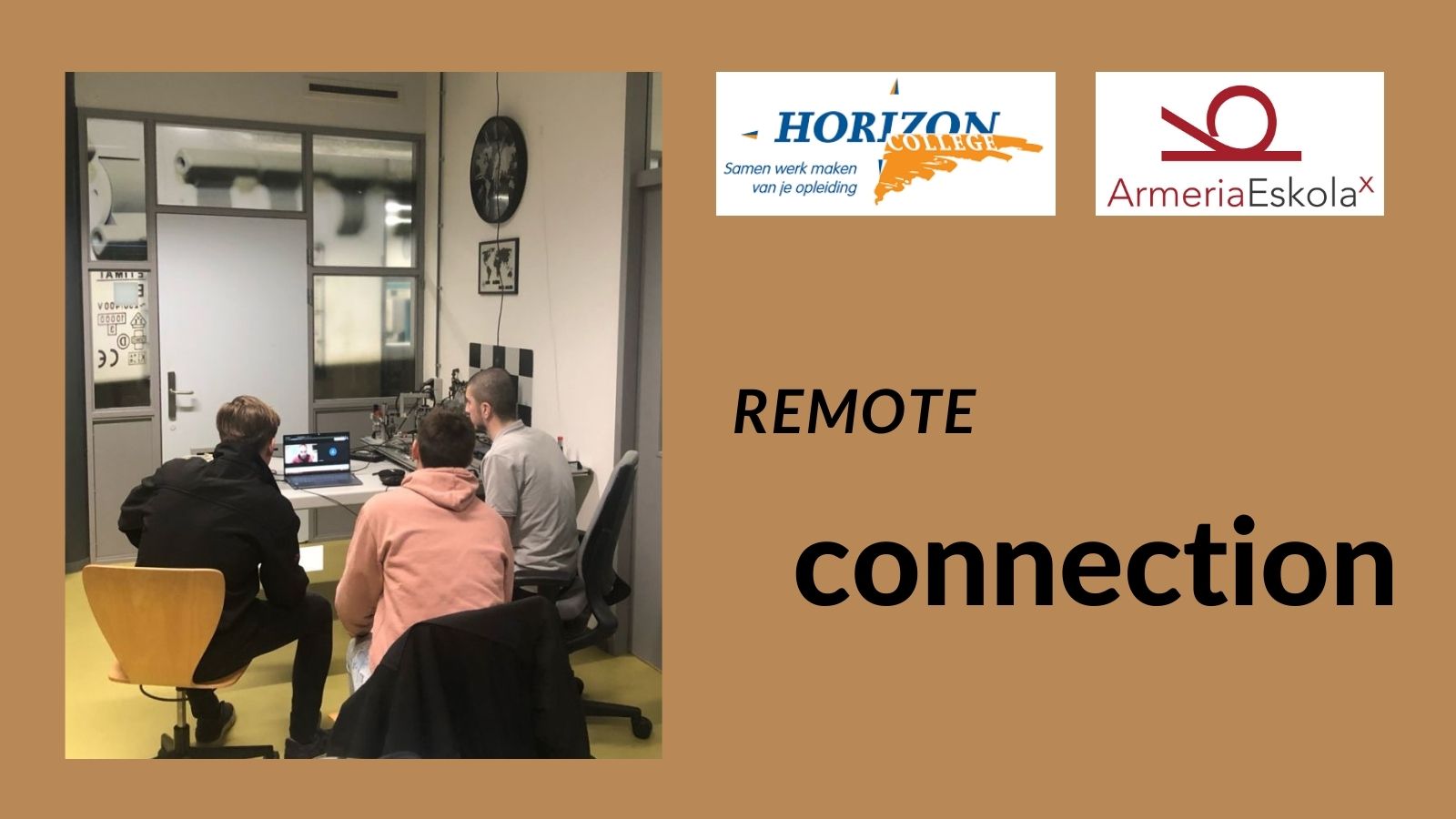 Remote collaborative work to automate a station was the challenge three students from the Dutch Vocational school ROC Horizon College and nine students from  the Basque VET counterpart Armeria Eskola had to face during the last three weeks of March 2021.
The station is located in the Netherlands and is wired to a Siemens PLC, which is connected to an IXON router, so the Armeria students could access the station from their town Eibar (Basque Country).
In the first step of the project, the Dutch students sent the information related to the station, the I/Os, the process they wanted to automate, the electrical and pneumatic diagrams, etc.
Then, the students in Eibar analysed the data and created the Grafcet and the TIA Portal program. They also connected online to the PLC by means of the IXON router and upload their programs remotely.
All the students have been professionally committed to this project, they enjoyed themselves and improved their programming skills as well as their communication competence in English.
According to the students' feedback, it was a great experience and what they most appreciated was problem-solving in addition to meeting new people. "We have successfully adapted to the different situations and problems we have faced, and even though sometimes it was not easy, we would encourage other students to try this experience".