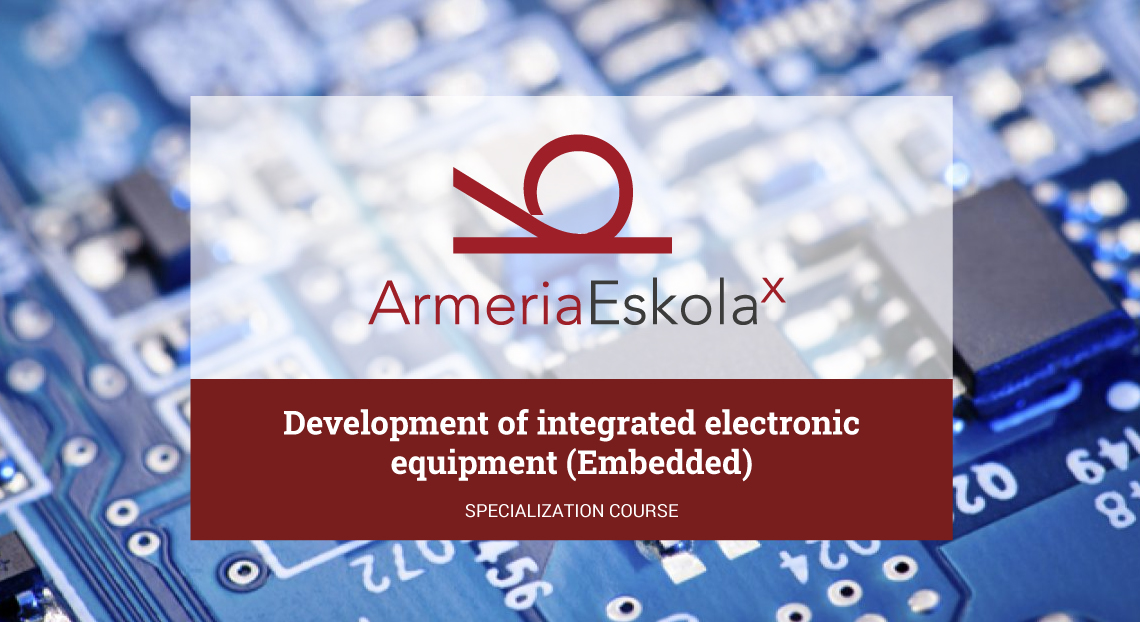 In this specialization course, you will learn to design, manage and supervise the production of printed circuit boards and assembly of electronic components, both in prototype and production processes.
Moreover, you will be able to design, manufacture, assemble and maintain microprogrammed electronic control equipment as well as electronic control and power equipment, all under quality criteria, in safety conditions and complying with the different current regulations.




DFM Advisor (Design For Manufacturing) in the Design Department.

Electronic prototyping supervisor

Serial manufacturing supervisor
Testing and commissioning supervisor

Developer and assembler of prototypes of electronic applications
We use the High Performance Cycles (ETHAZI) learning model, which is organized around collaborative learning based on challenges.
It proposes a problematic situation that becomes a challenge and that -until the whole process reaches a result- is organized in the technical and specific competences of each cycle and in the transversal competences of strategic character at this moment such as: autonomy, teamwork, communication and digital competence.
The work process must allow students to live the situation as a challenge from which to generate the knowledge necessary to propose the best solutions.
The main characteristics of ETHAZI model are: intermodularity, evaluation of groups of self-managed teachers, adaptation of learning spaces for the development of competences.
Request more information
If you need to know more about the program, do not hesitate to contact us