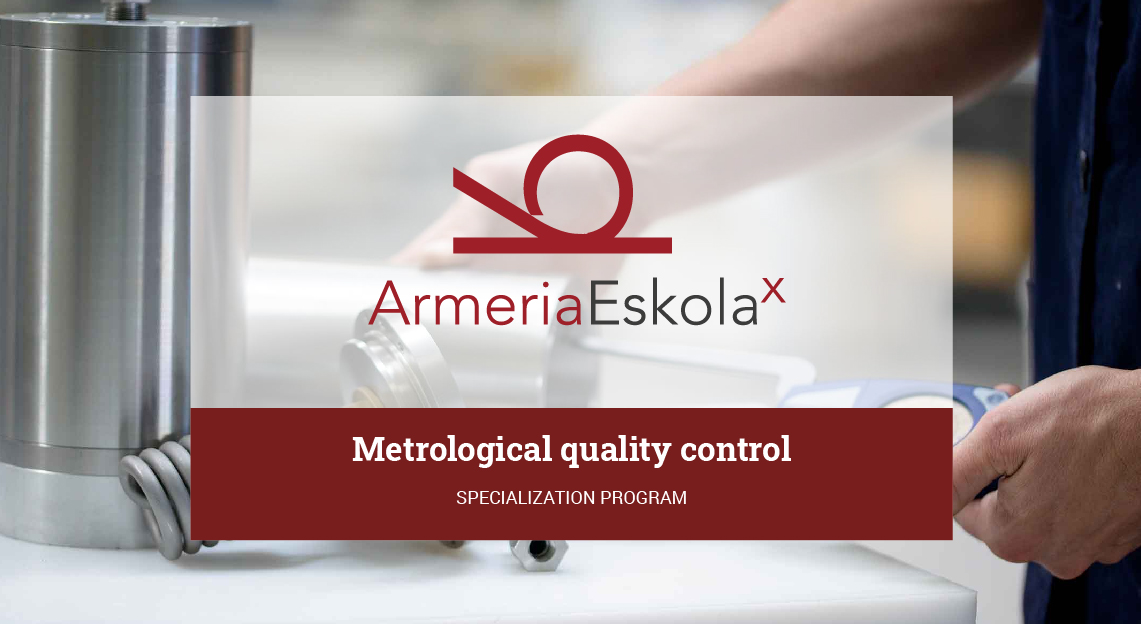 The technical specialists in metrological quality control are highly qualified professionals and in high demand in all industrial sectors where measurement is an important factor in the process.
You will learn to carry out the quality control of the product, of the production and measuring systems, according to the quality standards applicable to the sector, ensuring the validity of the measurements made in quality controls, tests and, in general, in any verification of the company and issuing the timely documentation in each case. All this respecting the safety standards and environmental requirements applicable to this activity.




Technical specialist in metrology in the quality department

Specialist/Programmer in three-dimensional measurement by contact

Specialist in measurement by image processing

Specialist in measurement by mass capture of points

Quality-control technician.
Head of calibration laboratories.

Commissioning technician and maintenance of product verification in the manufacturing process.

Advisor of the design department.
We use the High Performance Cycles (ETHAZI) learning model, which is organized around collaborative learning based on challenges.
It proposes a problematic situation that becomes a challenge and that -until the whole process reaches a result- is organized in the technical and specific competences of each cycle and in the transversal competences of strategic character at this moment such as: autonomy, teamwork, communication and digital competence.
The work process must allow students to live the situation as a challenge from which to generate the knowledge necessary to propose the best solutions.
The main characteristics of ETHAZI model are: intermodularity, evaluation of groups of self-managed teachers, adaptation of learning spaces for the development of competences.
Request more information
If you need to know more about the program, do not hesitate to contact us