Students from Armeria Eskola and BSMDM school in Munich develop an online project of robotics.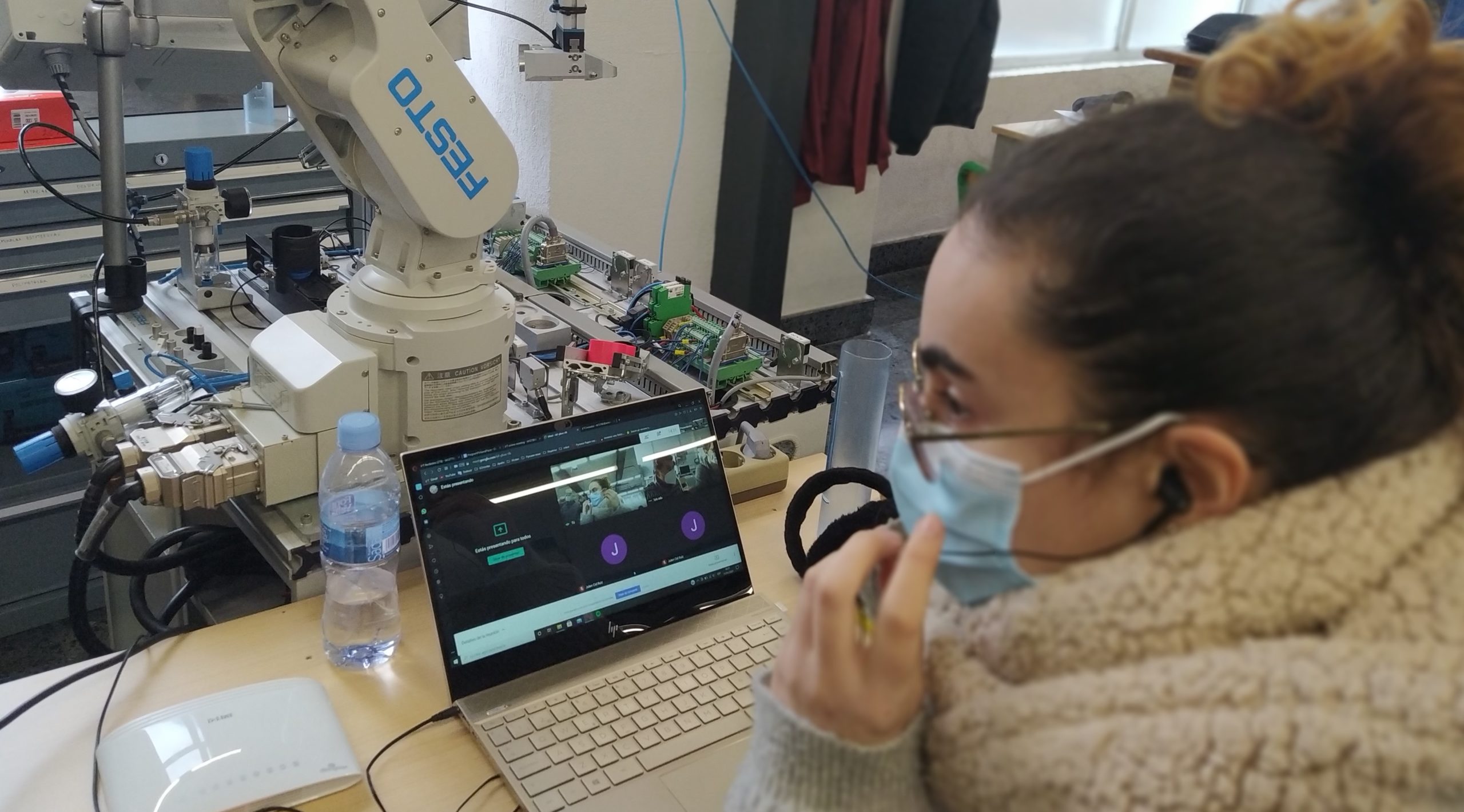 The project was developed jointly by five students from Armeria Eskola and another five from the German school Berufsschule für Metall – Design – Mechatronik. The challenge of the project consisted of programming the Mitsubishi robot, located in our centre, and automating the assembly process of small pneumatic parts.
The first step was taken by our students, who sent the information about the process to the German students. Later, the German students drew up the robot programme and sent it to the Armeria Eskola, where the programme was installed and the final adjustments were made. The project ended with the recording of a video and the drawing up of a report of conclusions.
The project has contributed to the development of technical, communicative, linguistic and digital competences been English the language used to generate documents, send information and carry out videoconferences. It should be noted that the project simulates a real and common situation in our companies, which is that of programming machines remotely.
Translated with www.DeepL.com/Translator (free version)