The EMEU4C international project will develop crossover modules for the benefit of students
Categories

News

Date

November 5, 2022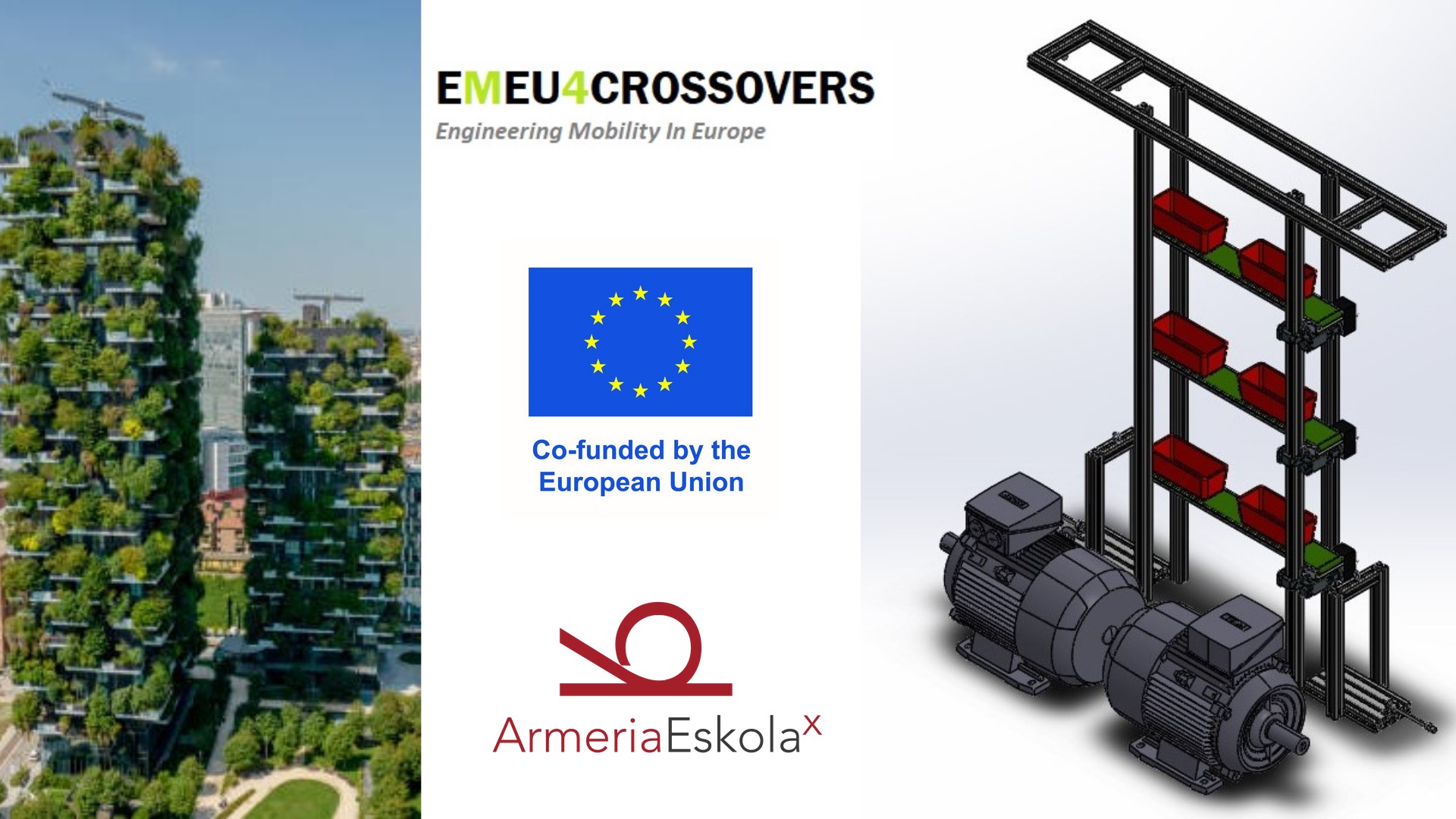 The economy and society are rapidly changing, and cooperation between education and industry must change. In our global society, the need for products, services and social innovation is increasing. An app is used to monitor our heart rate, monitor and track parcels, provide online care equipment for elderly people, or to check whether people have been infected with COVID-19, and so on. To respond to this requirement, Armeria Eskola will be working on an international development project -EMEU4CROSSOVERS- for the next three years in cooperation with schools in Denmark, Finland, the Netherlands and Germany. In partnership with the industry, teachers of different fields of work will create, test and offer theoretical and practical experiences. To this end, students of several different study programs will strive to find solutions beyond their field to develop a flexible mindset.
Automated vertical gardens and sustainable buildings
On the one hand, students from Automation and Industrial Robotics and Mechatronicsin Eibar and Gardening and Landscape in Aarhus (Denmark) will create an automated garden. 
In Denmark, at the Green Academy school, students will first learn the characteristics and needs of plants and gardens and how to incorporate them into the community. Next, at Armeria School, the technical field will be developed and the project completed.  Accordingly, students of Automation and Industrial Robotics will develop the design, budget and mounting of the electrical cabinet and students of Industrial Mechatronics will develop the design, budget and mounting of the structure.
On the other hand, students from the Electrical and Automatic Installations in Eibar will work together with three schools in Holland, Denmark and Finland. The main goal will be to build a sustainable building. For this purpose, green construction, materials selection, domotics technologies and electrical elements will be combined.
A variety of transversal topics, including biodiversity, green urban planning or sustainable development, and at the same time students will be able to learn about different cultures. Virtual activities and learning modules will be developed and tested to raise awareness among students. The initiative will reveal the value of partnership between professional groups. Through this co-operation, the goals of the project will be developed and the study plans to implement crossover modules (city landscape and automation, sustainable construction and domotics).