Mechatronics and Robotics students take part in an international project to make workshops greener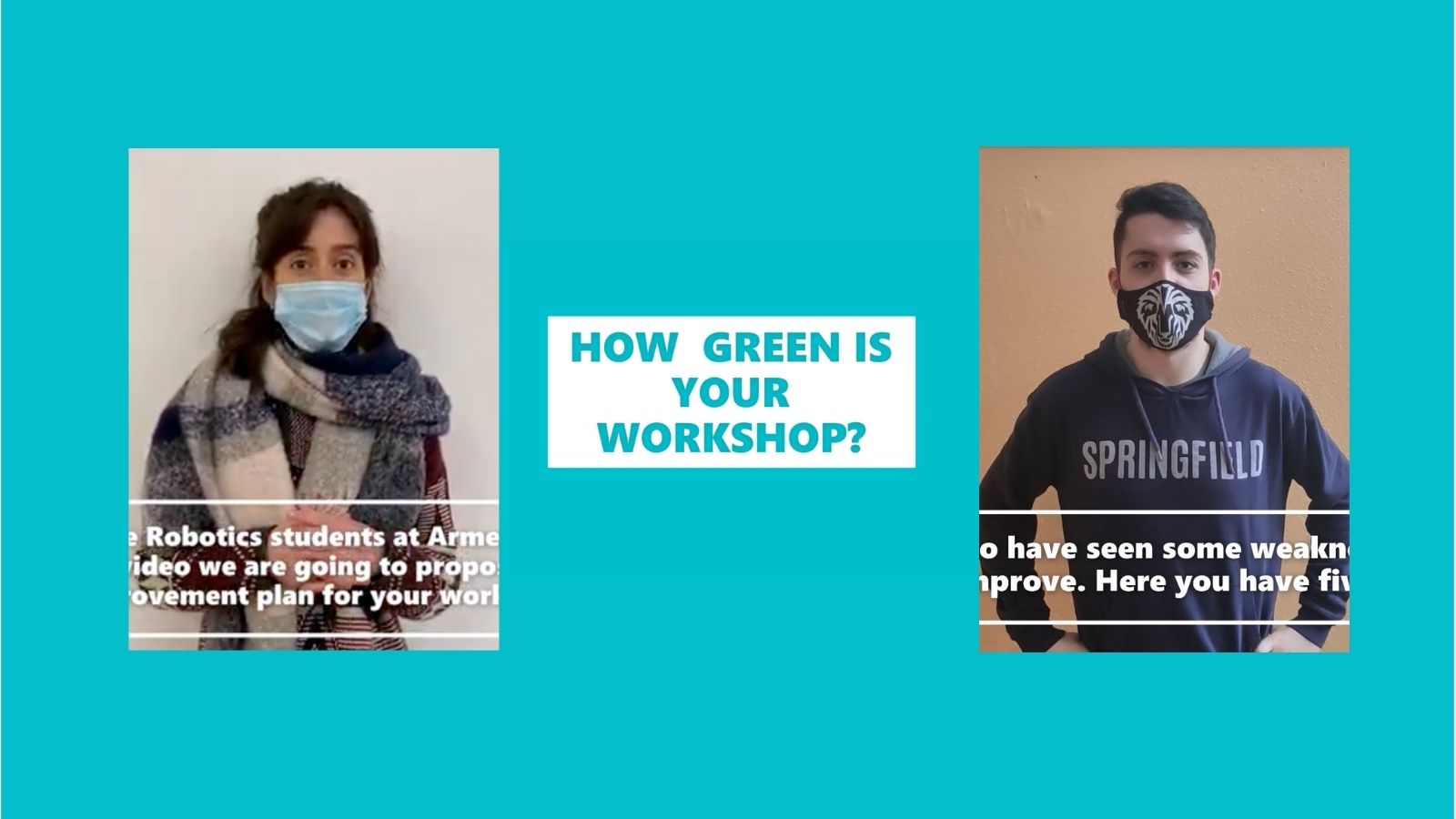 With the aim of developing linguistic competence in the foreign language, fifteen students from Armeria Eskola and fourteen students from BSMDM Munich have joined forces to identify the needs to make workshops greener and learn strategies using digital media. The action developed is based on the 'virtual module' concept created by the EMEU network.
After learning about the goals of the 2030 Agenda for Sustainable Development, the students have developed a plan to make the workshops greener using the idea of 'community work'. The first step was to introduce themselves and share in pairs their hobbies and interests with their German counterparts. They then drew up a questionnaire which they sent out to find out the status of the workshop.
The type of energy they use the most, the recyclability or not of the materials they use, the measures they take against carbon dioxide emissions or the application or not of the circular economy were some of the questions they were asked.
Based on the analysis of the answers, they have made a reflection and an improvement plan. The result has been sent to Germany in video and infographic format.
Motivated by learning about the ecology of the workshops, sharing ideas with people from another country and improving their English, the students have become aware of the way they act in the workshops and in the workplace in general.
It has to be said that the pandemic has conditioned the development of the project, as they have been confined in Germany and have been working from home. This has made communication between project members difficult. However, it has allowed the students to use English in a real-life situation.