EMEU Steering Group meets physically and lives special moments
Categories

News

Date

October 5, 2021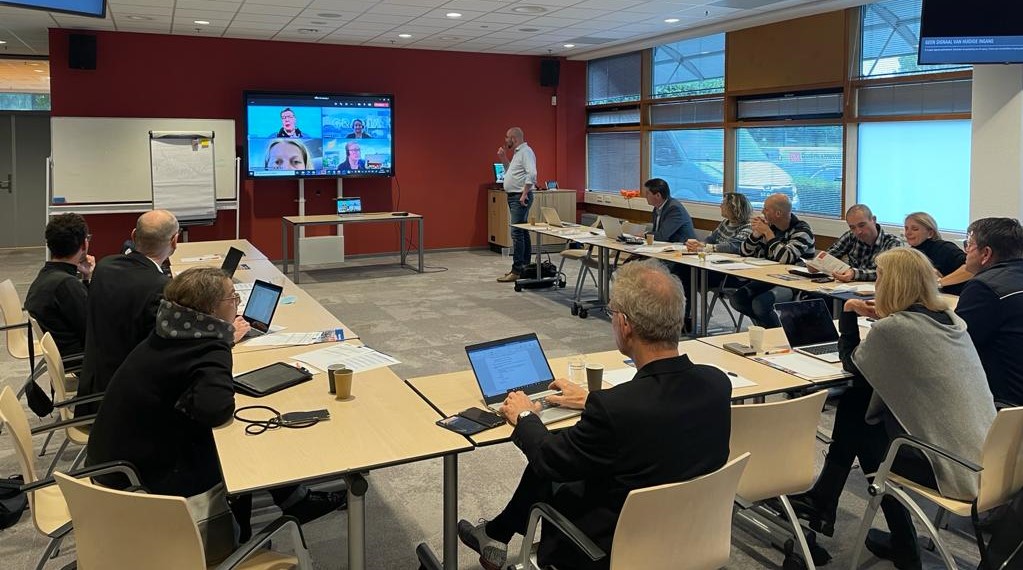 For the last almost two years virtual mobility made possible EMEU cooperation. Connections were held tight thanks to people's sheer dedication with the help of technology. EMEU has kept running during COVID times without any interruption. Coming up with tips to make workshops greener in different countries, commissioning machines at a distance or making a barbeque among various partner schools were some of the online activities carried out during the pandemic within EMEU.
Last week, on the 29th and 30th September, EMEU steering group was finally able to meet physically again with almost the entire team. Members from Denmark, Germany, the Netherlands and Spain got together in Heerhugowaard, at the gathering hosted by Horizon College. Colleagues from Finland and Denmark who could not join physically attended online and shared their opinions and ideas with the rest of the group.
Among other topics, they discussed the need to revise and update modules, how to include new members, how to make the transition from the EQVET system to micro-credentials or how to make information more accessible on the EMEU website. Preparing and assessing learning outcomes for mobilities were the main issues included on the agenda of the second morning meeting.
In the afternoons, partners visited Horizon College locations in Heerhugowaard, Alkmaar and Hoorn, where they could talk to students and teachers from different fields, such as hospitality, hair-dressing, electricity and automation, construction, automotion and metal working.
Farewell to Frans van Schaik, 'mastermind' of EMEU
The EMEU dinner on the last evening stirred up emotions. It was the farewell party dedicated to Frans van Schaik, Horizon College international coordinator, founding father of the EMEU concept and former president of the network, on his retirement after 40 years at Horizon College.
Various colleagues showed their appreciation for having been able to cooperate. Flemming Olesen, from the Danish Aarhus Tech and current head of the group, thanked Frans for his outstanding contribution to the creation and progress of the 'EMEU family'. At the same time, Alda Bakker, Frans' colleague at Horizon College and one of his successors, expressed gratitude for being able to 'stand on the shoulders of a titan'. As well as that, Markus Mueller, German partner who has been in the network from the very beginning in 2013, recalled how he met Frans and all the benefits he made out of their partnership.